Weaver - Hefty Hound Collar - Nylon Dog Collar, 1 3/4 " Wide
Weaver - Hefty Hound Collar - Nylon Dog Collar, 1 3/4 " Wide
Availability:
Usually ship in (1) business day
Shipping:
Calculated at checkout
Product Description
Hefty Hound Collar - Nylon Dog Collar, 1 3/4 " Wide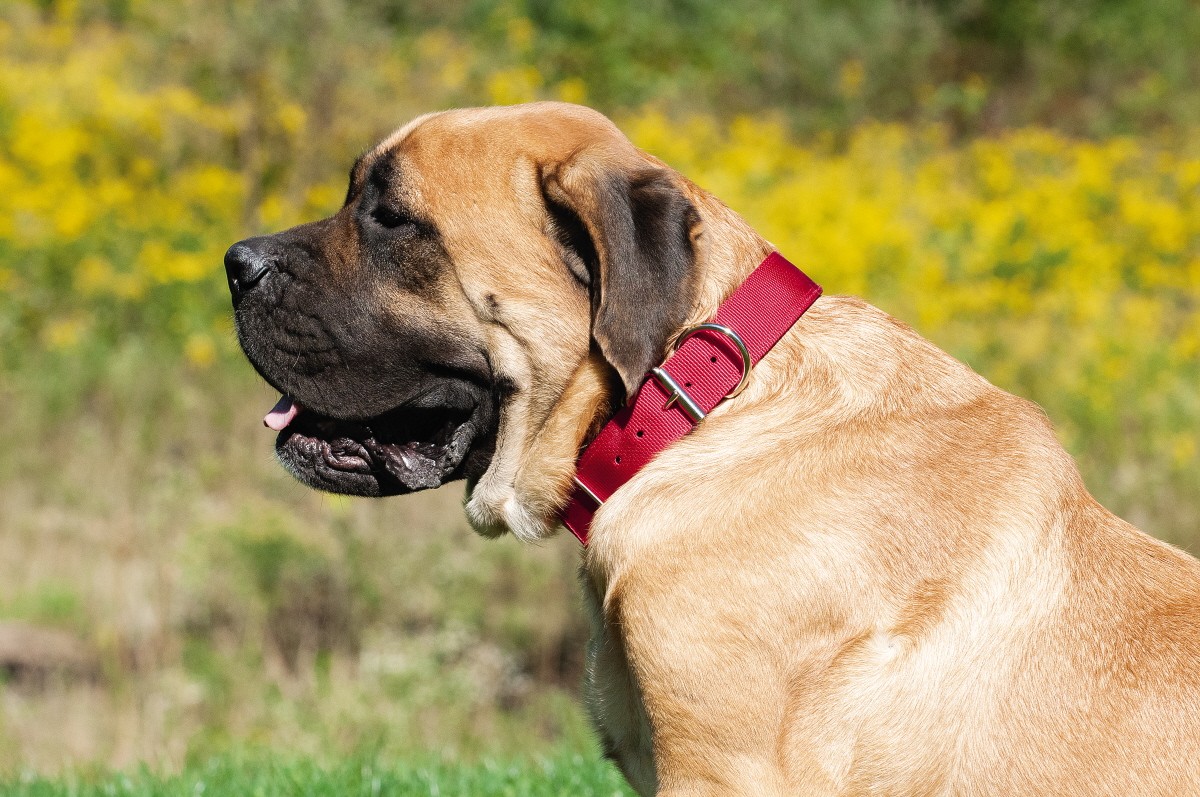 These extra - wide doubled and stitched nylon Dog Collars are the perfect heavy-duty dog collars for giant dog breeds

Unique roller buckle eases fastening while a wire loop keeps the end of the collar secure

Nickel plated hardware

Black

,

blue

,

red

or

blaze orange

1 3/4 inch wide

Available lengths: 17", 19", 21", 23", 25" or 27"
Collar Sizing
More Collar for Your Dollar: Each collar provides an extra 2" for adjustment. Simply measure the pet's neck at the base for proper collar size. There should always be enough room between the pet's neck and the collar to slip one finger between them comforably.
Helpful Hints
To Help you and your customers select the
proper collar widths for dogs, here are
some guidelines.
1/2" - puppies, small adult dog and cats
5/8" - larger puppies or small adult dogs
3/4" - medium to large adult dogs
1" - large adult dogs
1 - 1/4" - Large and/or strong adult dogs
Find Similar Products by Tag
Find Similar Products by Category
Customers Who Viewed This Product Also Viewed